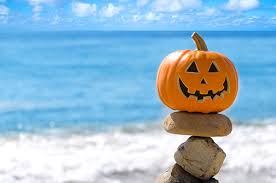 It's here! Halloween! Here are just a few of the things going on today! Have a safe and happy day!
Shipwrecked: StrandBar Halloween Celebration – Wednesday, October 31, 9:00 PM Get Shipwrecked at The StrandBar in Manhattan Beach on October 31 with a Halloween with a party you won't want to miss. Enjoy a DJ, drink specials and some amazing costumes as all guests are encouraged to dress up.!
Cereal Killer Halloween at Saint Rocke – Wednesday, October 31, 8:00 PM Cereal Killer Halloween! Serial killer movies on the TVs, bowls of cereal to eat, a costume contact and performances by Doyle Rules – a Tribute to The Misfits. Doors open at 6:00 p.m. and show starts at 8:00 p.m. General admission tickets are $10, purchase online at www.ticketweb.com.
Harvest Festival – Wednesday, October 31, 6:00-8:00 pm 5640 Crestridge Road, Rancho Palos Verdes. Come with your family to this safe, fun and family-friendly Halloween alternative event on October 31, 6 – 8 pm. Harvest Festival is completely FREE for the whole family — all-beef hot dog dinner included! Bags for candy will be supplied. Special area just for PRESCHOOLERS! 30+ Games • Popcorn • Jumpers • Super Slide • Candy • Food
Riviera Village Trick or Treat – Wednesday, October 31, 4:00-6:00 pm Ghosts and goblins will mix with princesses and superheroes as Riviera Village hosts the annual Halloween Trick or Treat on Wednesday, October 31, 2018. This event has become a Redondo Beach tradition, attracting thousands of children each year to enjoy Halloween in a safe and fun atmosphere.
Catalina Avenue will be closed to traffic from Avenue I to Palos Verdes Blvd. Shops will hand out candy and treats from 4 to 6 pm.
The El Segundo Parks and Recreation Department host annual Halloween Frolic Wednesday, October 31st 4 p.m. to 7 p.m. in the 300-400 block of Downtown Main Street.
The City of Torrance Community Services Department invites the public to enjoy the annual Halloween Carnival on Wednesday, October 31, 2018 from 4:00 to 8:00 p.m. at Wilson Park, 2200 Crenshaw Blvd. The Carnival is a safe, family friendly alternative to trick-or-treating and will feature games, crafts, a photo area, spooky music by DJ Ozzie and costume parade taking place at 6:30 p.m. You can even stop by and check out the pumpkin decorating contest where 15 After School Club sites submit their most creative pumpkin decorations. Unlimited use wristbands are $10.00 per child and are required to participate in a variety of carnival activities that participants can win candy and prizes playing. Food trucks will be on site and available at an additional charge. The event will take place, rain or shine.
Manhattan Village Mall – Trick or Treating Wednesday, October 31st from 4pm – 7pm for mall wide trick or treating, plus crafts, photos and more! Good for children 3-10 years of age. For more information contact Concierge at 310-546-5555.