How is it even possible that the Holidays are upon us? This year has flown by once again and here we are in the middle of November thinking about the big upcoming Rivalry Game, the UCLA-USC Game on Saturday November 22nd as well as Thanksgiving and Christmas. Here are several not-to-be missed events that are coming up in the next two months….
Wed. Nov. 19th 6:00-9:00 PM – Manhattan Beach Holiday Open House and Pier Lighting: Join local restaurants, businesses and retail stores for a fun night of shopping and dining and strolling the streets of downtown Manhattan Beach. Christmas Carolers and Santa Claus and his helpers will be on hand to set the mood and officially kick-off the holiday season. The stores will stay open until 9:00 PM so you can get a jump start on your Christmas shopping and many will be offering special discounts and holiday promotions. The Mayor will flip the switch at 7:00 PM and illuminate the pier with holiday lights. This is a great Community event put on by our local restaurants, retail stores and businesses as a thank you to the Manhattan Beach Community for their patronage and support throughout the year.
Fri. Nov. 21st 7:00-11:00 PM – The 6th Annual Revelry before the Rivalry Party at the Bel Air Bay Club in the Pacific Palisades benefitting the Wooden Athletic Fund at UCLA. This is a great event with former legends and athletes and hundreds of UCLA alumni and friends. It features an open bar, wine tasting , gourmet food stations, a silent auction and dancing to the sounds of "The Tijuana Dogs". To buy tickets for this very special evening, please call 310-206-3302 or go to www.woodenathleticfund.com/revelry.  Go Bruins !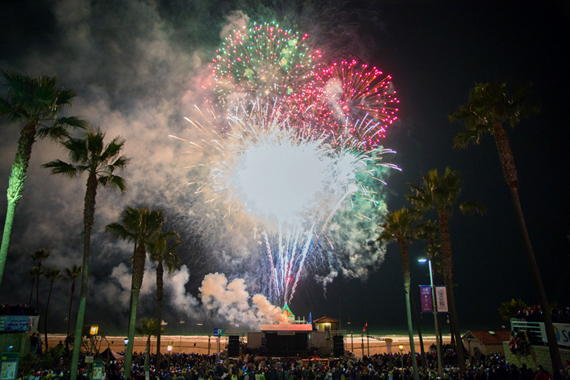 Sun. Dec. 14th 4:00-8:00 – Manhattan Beach Holiday Fireworks Festival-This is hands down one of the best nights of the year in Manhattan Beach.  Head down to the pier with your family and friends starting at 4:00 for the opening of the Sketchers Snow Park and to secure your spot for the fireworks viewing. Santa Claus arrives at 5:00 and local bands lead a sing-along of your favorite Christmas carols. The incredible fireworks display starts at 7:00 and it is seriously one of the best shows that you have ever seen. Each year it seems it gets better and better! * Bring Beach chairs, and blankets and coolers to secure your spot. This is a fabulous night in Manhattan Beach and is guaranteed to get you in the Holiday spirit.
Hope to see you at one or all of the above Events!!
Cheers! Molly