Manhattan Beach is getting ready for the opening of 3 new and exciting restaurants that will definitely be great additions to the already hot and happening downtown MB Dining scene.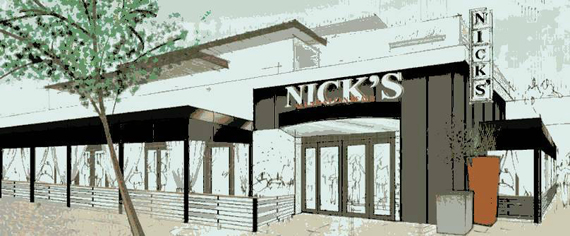 Opening last Monday for lunch and dinner (Breakfast will be served soon), in the former Sashi space in the Metlox Plaza is Nick's Manhattan Beach. They did a really nice job on the renovation and added a great bar and an open kitchen and a large indoor/outdoor dining area. We were able to attend the soft opening and the staff was very friendly and attentive and the food was fabulous. There is something for everyone on the menu from Herb Roasted Chicken (which was delicious by the way) to a tasty filet mignon, classic burgers, delicious soups and salads and much more. Definitely will be a hot spot in no time!
Love & Salt which is in the former Café Pierre space is about to open in the next couple of weeks and will be an Italian restaurant with wood fired pizzas and homemade yummy pastas. They also did a very nice renovation and with Chef Michael Fiorelli & Rebecca Merhej, both former chefs at Terranea Resort as well as Guy Gabriele and his daughter Sylvie both formerly of Café Pierre, the new venture is sure to be a smashing success.
Lastly, The Arthur J which will be opening in mid 2015 in the former Circa space is bound to be another new MB Hotspot. The Arthur J is brought to you by the Simm's Brothers (Simmzy's, Tin Roof, MB Post, Fishing with Dynamite) and the fabulous Chef David Le Fevre (MB Post, Fishing with Dynamite). The restaurant is named after Mike & Chris Simm's Grandfather, Arthur who was a Manhattan Beach local for years. According to Chef David, the restaurant will be steak-centric but not a traditional steak house. Stay tuned! It is very exciting.
On another note, check out this great opportunity to own a 2 bedroom, 2.5 bath, ocean view condo with a private roof top deck in the heart of Manhattan Beach.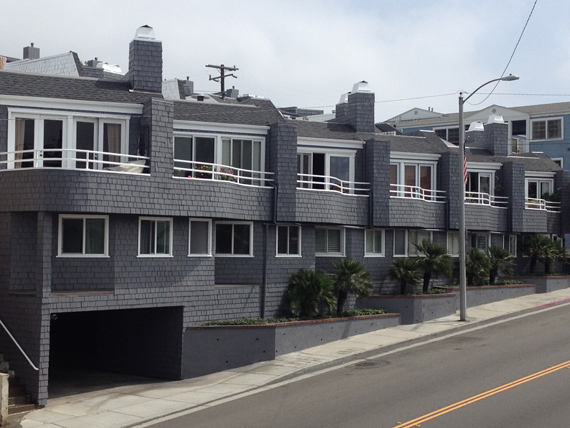 http://www.thehobincompany.idxco.com/i/5599/Mollys_Beach_Listings
Walking distance to everything, the beach, all of the fabulous restaurants and boutiques, the pier and more. You never even have to get in your car. Priced to sell at $1,180,000. If you know of anyone looking to purchase, please send them my way. Thanks very much!
Cheers ! Molly